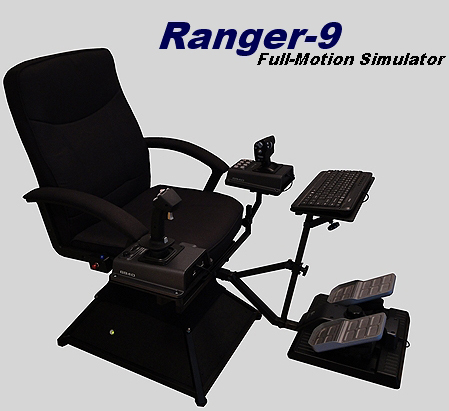 Game Controllers Not Included



Add Motion to your PC Simulations!
Simbolrides' innovative drive system, software and design have come together in the Ranger-9 to give you the home simulation experience you've been searching for. Our patent pending technology employs relatively low powered actuators compared to other sims from the past, without sacrificing overall speed and reactivity. The result is a rig that is lighter, more compact and especially suited for home gaming. Choose from a growing list of over 25 supported PC game titles and the Ranger-9 will simulate G-forces and orientation of your vehicle in real-time. Check out our videos!